For Ages 6 to 14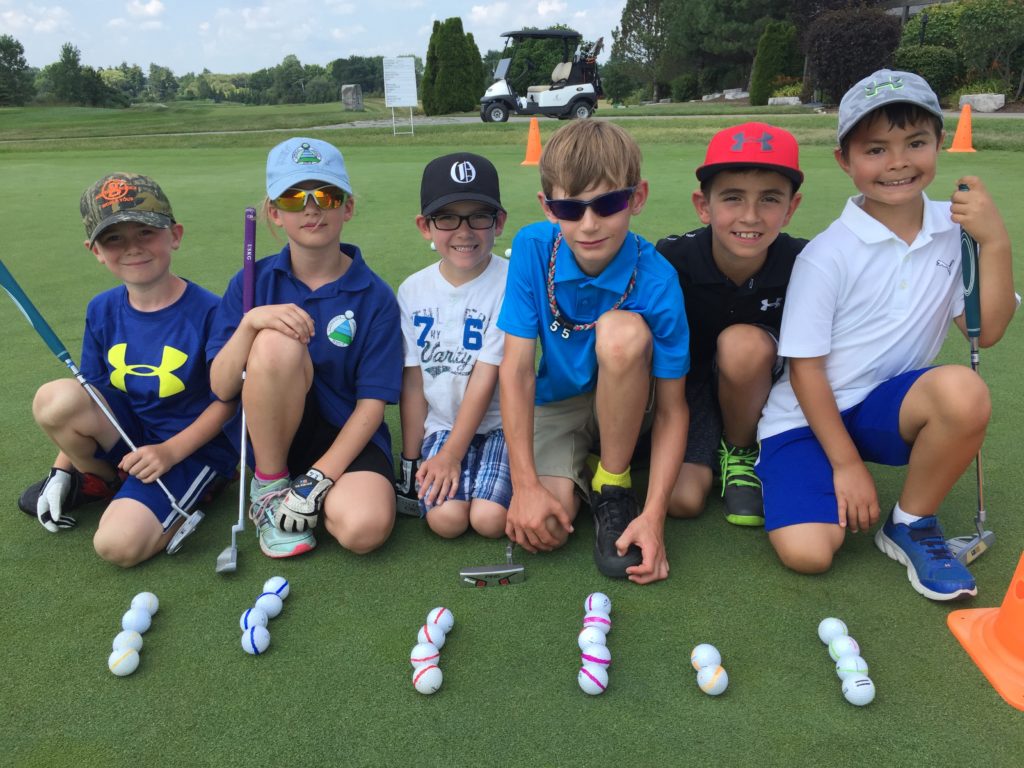 OUR GOAL AT THIS STAGE: Experience a fun and safe environment that innovates the learning of the game.
HOW DO WE LEARN? A variety of stations each with a specific skill focus.
WHAT DO WE LEARN? Early stages focus on how to move the body and how to putt, chip and swing. As juniors progress, the focus is to learn and master skills in combination with other skills (ie. balance and swinging the club at the same time).
Learn to Golf is a stage of Golf Canada's long-term player development program called Fundamentals and Learn to Golf.
Learn to Golf Participants Receive:
Support from our PGA Professional and PGA Community Coaches
A Progress Booklet
Program Structure:
Our curriculum is based on Golf Canada's Long Term Player Development guide and the Titleist Performance Institute junior curriculum
Practices consist of stations: fundamental golf skill stations (eg. grip, posture, body movement, club control) and fundamental movement skill stations (striking, throwing, kicking, object control)
Low junior to coach ratios
Player Level and Equipment:
Advanced skills not required, just an interest in driving, chipping or putting
All participants will have the opportunity to be fitted for US Kids Clubs.
*Please do not purchase equipment before consulting with us*
2022 Program Details:
All practices are at the Golfers Hideaway Outdoor Range on Glendon in Komoka, ON
All on course sessions at Oxbow Glen Golf Course
Spring Sessions
Available on Wednesdays 6:00 to 7:00 PM, Thursdays 6:00 to 7:00 PM or Saturdays 10:00 to 11:00 AM
Summer Sessions
Available on Wednesdays 6:00 to 7:00 PM, Thursdays 6:00 to 7:00 PM or Saturdays 10:00 to 11:00 AM
Fall Sessions
Available on Wednesdays 6:00 to 7:00 PM, Thursdays 6:00 to 7:00 PM or Saturdays 10:00 to 11:00 AM
Click here for full details & registration
Take the step and discover what we can do for you
Contact us or complete the form below, we will get back to you shortly: