For Ages 6 and Under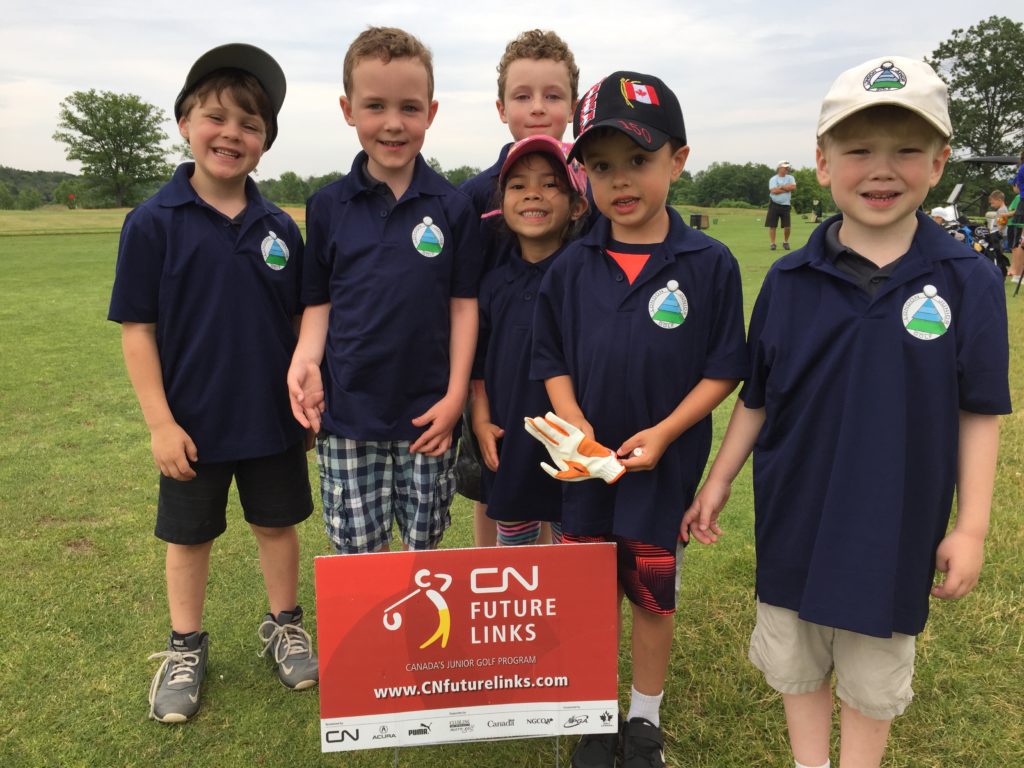 OUR GOAL AT THIS STAGE: Learn through active play!
HOW WE PLAY? Hop, Skip, Jump as well as roll balls, launch balls and swing.
WHY WE PLAY? Play provides the foundation for the progression through the next stages of Golf Canada's long-term player development.
Active Start Golf Participants Recieve:
An introduction to the development of the ABC's of body movements along with a basic golf swing and putting green skills
Golf Shirt, progress report along with a hat/bracelet identifying the junior's level
A fun unstructured active play environment allows experiencing the game of golf with proper equipment and age-appropriate activities
Program Structure:
Practices that have a rotation of short stations to maximize development, attention, and enjoyment for the young juniors
Our curriculum is based on Golf Canada's Long Term Player Development and the Titleist Performance Institute junior curriculum
2020 Program Schedule:   
All sessions at FireRock Golf Club.
Option 1: 5:30 PM to 6:15 PM
Option 2: 6:15 PM to 7:00 PM
Spring Season:
Friday May 22nd, Friday May 29th, Friday June 5th, Friday June 12th, Friday June 19th
Summer Season:
Friday July 5th, Friday July 10th, Friday July 17th, Friday July 24th, Friday July 31st
Click here for full details & registration
Take the step and discover what we can do for you
Contact us or complete the form below, we will get back to you shortly: