For Ages 6 and Under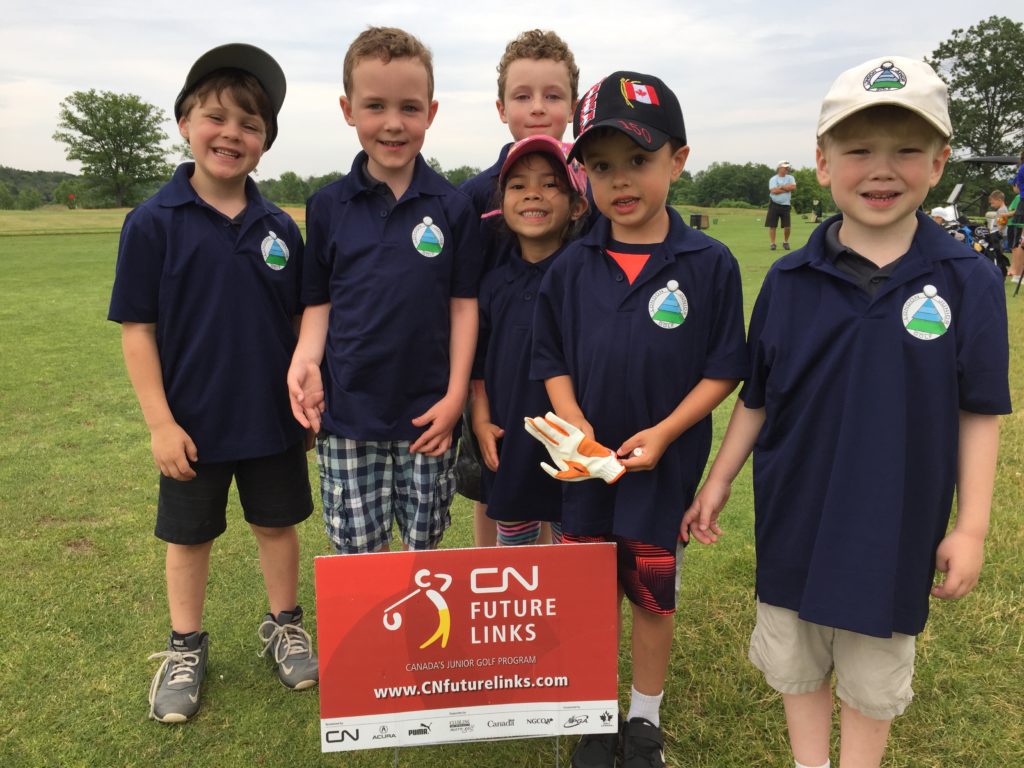 From 0-6 years, boys and girls need to be engaged in daily active play. Through play and movement, they develop the fundamental movement skills that will provide the foundation for learning fundamental sports skills at older ages.
Active Start is a stage of Golf Canada's long-term player development.
Golf Participants Recieve:
An introduction to the development of the ABC's of body movements along with a basic golf swing and putting green skills
Golf Shirt, progress report along with a hat/bracelet identifying the junior's level
A fun unstructured active play environment allows experiencing the game of golf with proper equipment and age-appropriate activities
Program Structure:
Practices that have a rotation of short stations to maximize development, attention, and enjoyment for the young juniors
Our curriculum is based on Golf Canada's Long Term Player Development and the Titleist Performance Institute junior curriculum
2019 Program Schedule:   We are currently in the process of finalizing details for the outdoor season.  At this time, indoor golf options are available.  For inquiries, please contact Coach Brian at (519) 471-2301 or through our contact us page.