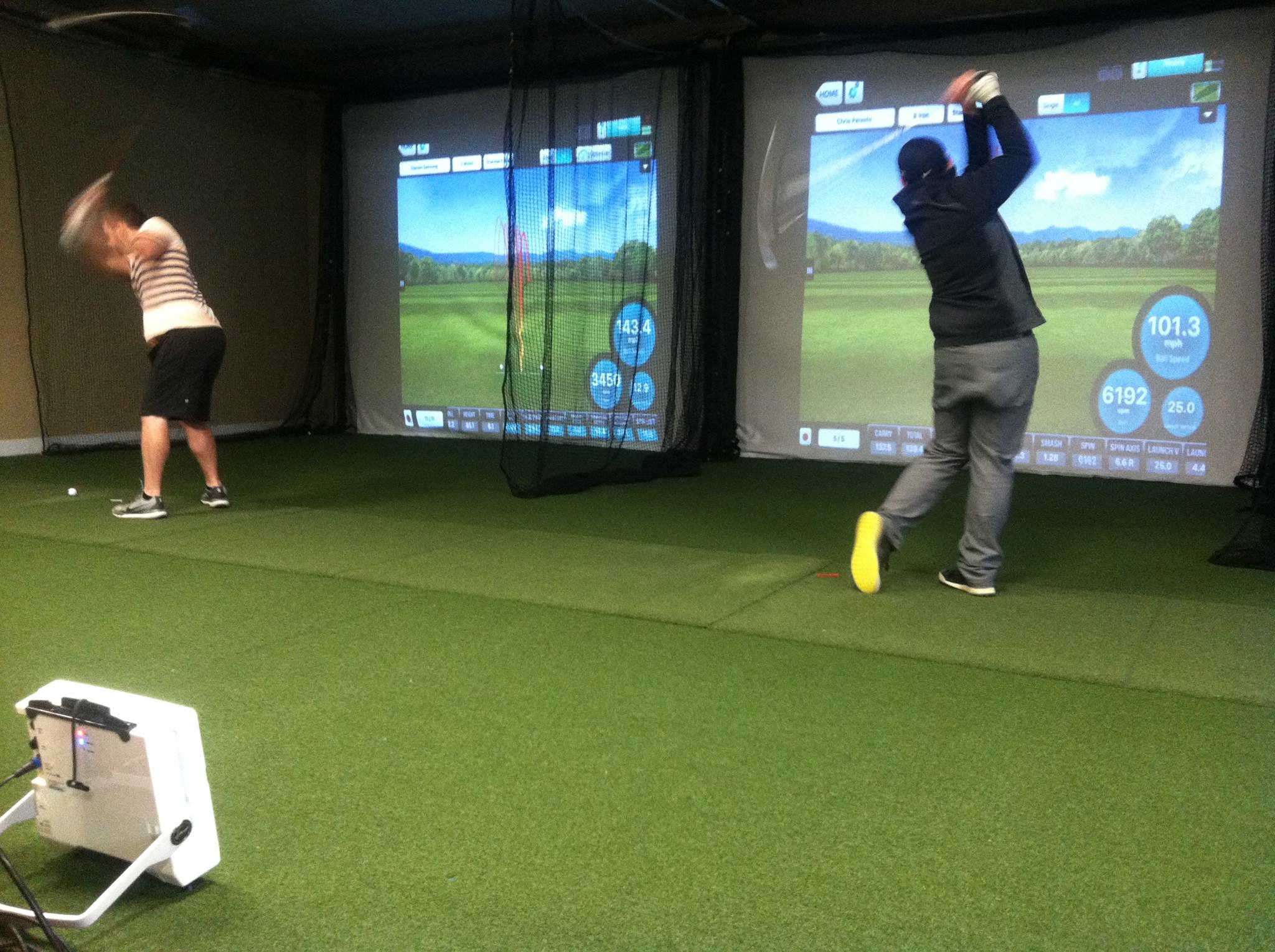 IF YOU ARE GOING TO PRACTICE, KNOW WHAT THE BALL WOULD DO
You want to swing your clubs during the indoor season.
Keep your swing going from the season or even try to figure out So you have the desire to swing the clubs during the indoor season.  Private golf lessons is the most popular option for most golfers.
With Golf Better joining forces with the Golfer's Hideaway, you will get to know the entire ball flight.  You are not hitting balls into a net 40 yards away.  A net 40 yards away will not allow you to see the ball flight.  Therefore, you are guessing how the ball would fly.
With the technology available, each bay striking station will tell you exactly what the club did to the ball, the height the ball flew, how much the ball curved, and how far you hit the ball.  For each and every shot.  You can really understand your pattern.
Each indoor range session is 55 minutes in length.
You can hit any club in your bag – from a short pitch shot to hitting your driver.
You can hit shots early in the morning, sneak out of work during the day, after work or during your weekend.
We do allow non-members to use our facility.
You can pay as you go or purchase bay packages with the Golfer's Hideway.
Do not spend the winter hitting shots and guessing how the ball flew or how far the ball went.
Your game deserves knowing what the ball did and how far it went.
For more information on pricing and bay packages, visit the Golfer's Hideaway website at https://www.golfershideaway.ca/
HAVE QUESTIONS?
Contact us :