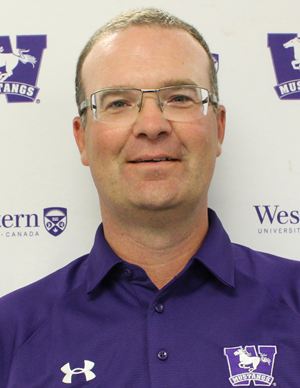 My name is Brian Gallant, I currently live in London with my wife and 2 children and have been recognized as one of Canada's up and coming PGA of Canada Teaching Professionals. brian@golfbetter.ca
I have been a proud member of the PGA of Canada since 2002 with a focus on teaching the game since 2005.
Why did Brian Gallant focus on teaching and coaching the game of Golf?
Whether it is junior golf or adult golf, through my eyes, the game has continued to become more complicated. Why? The industry needs to fill time on the Golf Channel and fill monthly publications like Golf Digest and Golf Magazine.  Oh, and online you could spend hours on YouTube, websites, blogs and chat forums searching for the next quick tip or newest method that will turn your game around.
"I don't believe there is one way to swing the club".  
My education studying Kinesiology at the University of Waterloo and my additional development with the Titleist Performance Institute have confirmed this statement.  There is no one method that works. However, you do have one efficient way to swing your club based on how your body moves.
I am one of the most accomplished golf coaches and instructors in the province.  
I have been recognized as London's 'Favorite Golf Instructor' in 2018 Best of London Golf Awards.  
Our Proud path in Golf
Our junior golf program, the London Junior Golf Development Centre, was recognized at the Junior Golf Facility of the Year in 2018 by Golf Canada – our program is one of the best of the best!
Recently, I was chosen to be the Head Coach of the Women's Golf Team for Western University.  
I am best known for my recent success with Cameron Kellett, who won Golf Ontario's Men's Match Play Championship in 2018.  Not at that level? That's ok! – I have helped golfers like you and here are some of the accomplishments….
3 out of 5 beginning golfers often break 100 in less than 2 months under my guidance.

My students have captured over 20 flights in their club championships.

2 of 3 players who want to break 80 succeed in as quickly as 4 weeks under my coaching and directions.

Junior golfers, whether starting the game or a competitive player, learn how to get the ball in the hole.
I am here to remove your confusion and provide clarity about the swing and the game.
To succeed, juniors and adults both require an experience that:
COACHES ARE BRIEF AND SIMPLIFY
CREATES UNDERSTANDING
USES A TRANSLATOR
Let's talk fact not opinion.
How do players get better?
Just knowing what causes the shot you experience is the starting point.  Most golfers don't have a clue why their shot just went along the ground, or why the ball flew right into the trees or the next fairway.
Are you like most golfers and searching for the magical tip or elusive secret to great golf?  Are you like most golfers trying different methods in the hope of finding the right one?
Finally, don't follow the pack – you can choose to take ownership of your understanding.
PGA of Canada professional Brian Gallant on the news
Fairways Magazine. Jun 26, 2010. How to Hit More Fairways.
London Sports Xpress. October 18, 2019. For Gallant, golf is life
Golf Canada. May 30, 2019.  FireRock named 2018 Future Links Facility of the Year
London Ontario Golf. March 30, 2019. Golf Gallant's Gift that Keeps on Giving.