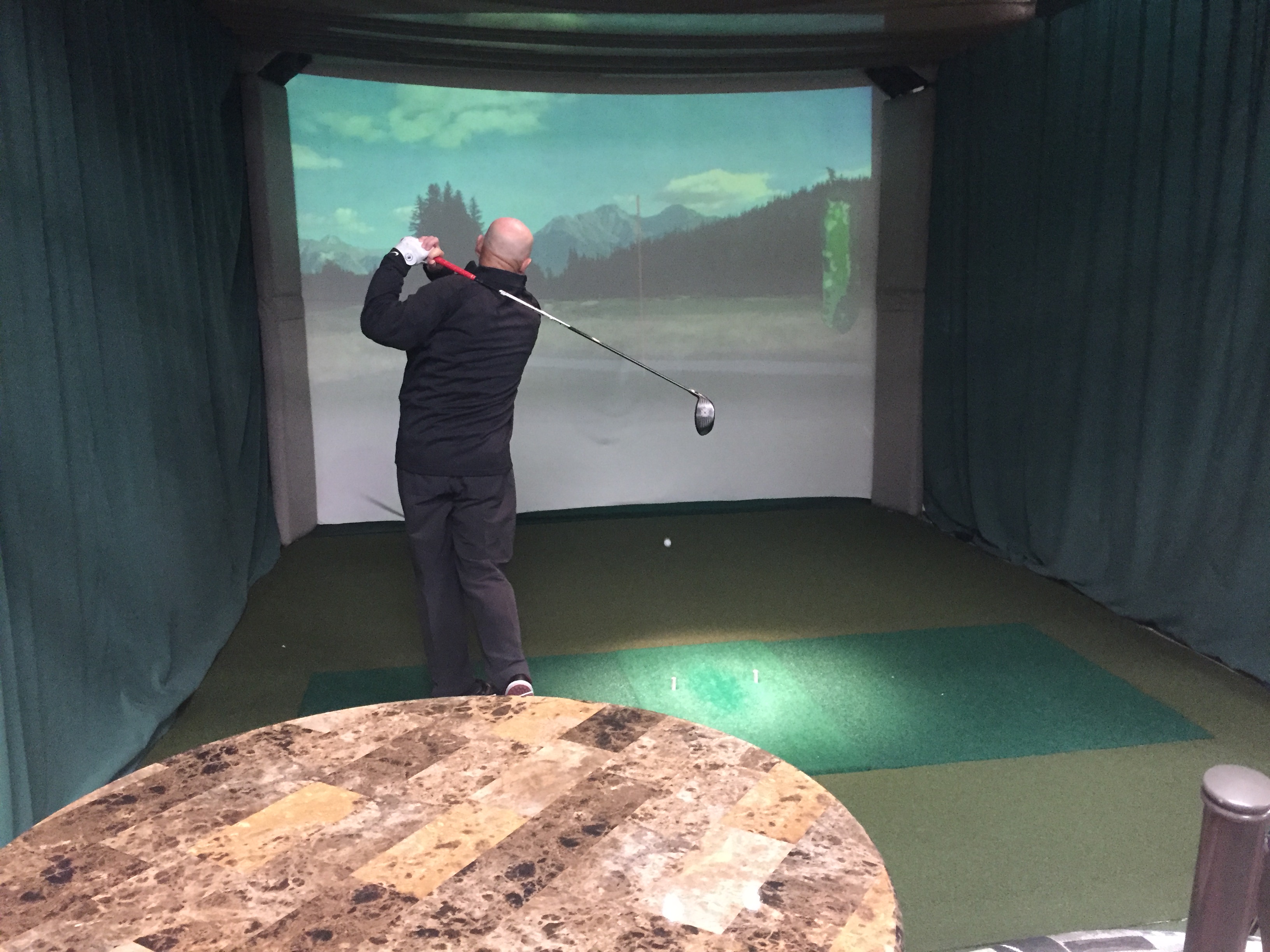 EXPERIENCE TOP COURSES FROM AROUND THE WORLD
With Golf Better joining forces with the Golfer's Hideaway, you can play so many amazing top courses at a reasonable fee! Play on your own or with other players.
With the different technologies, there are over 100 courses to play. Play the same course you see the pros playing on TV in the same week!
PAY AS YOU PLAY or GET A BAY PACKAGE
With flexible options with the Golfer's Hideaway, you can pay as you go or get a bay package to cover your rounds. Most often we have twosomes play a round as it will take 1 hour per player to complete 18 hours. Therefore, 2 players require 2 hours to play.
If you are looking for food and beverage, we are not licensed. Most players will play a round and visit one of several restaurants around our facility after the round. If you wish to eat while playing, we have had groups order food and have delivered to our location.
For more information on pricing and booking your tee time, visit the Golfer's Hideaway website at https://www.golfershideaway.ca/
HAVE QUESTIONS?
Contact us or complete the form below: