For Ages 6 to 14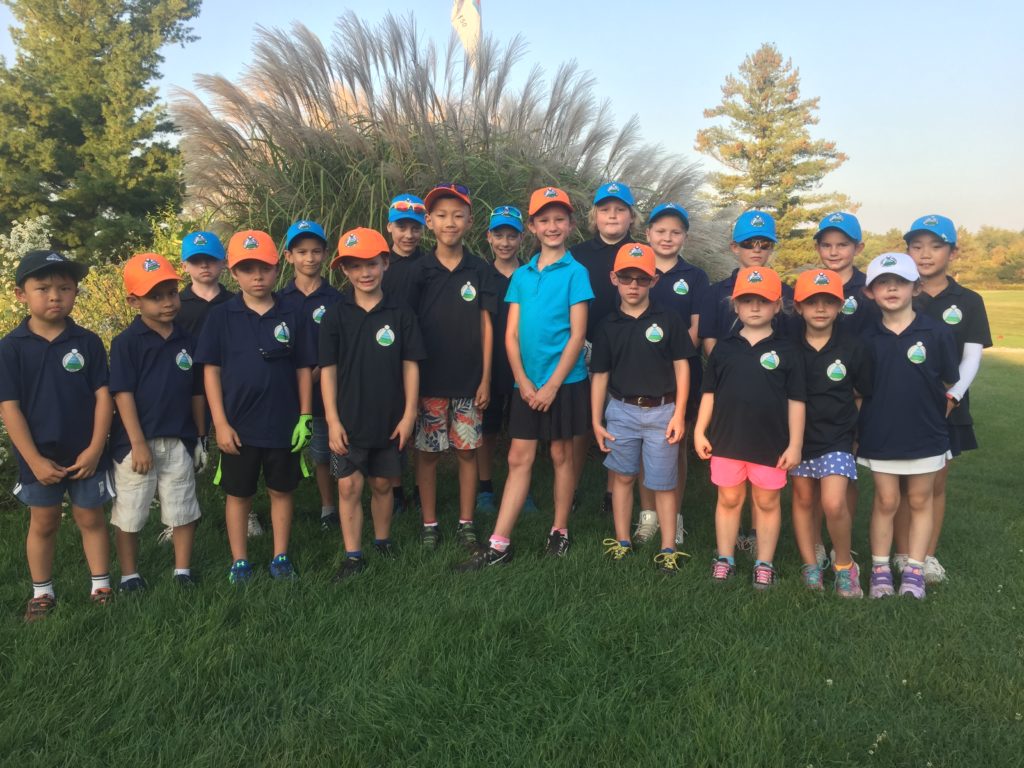 Most Juniors in the Junior League also participate in the Learn to Golf Program – Learn to Golf allows juniors to develop the skills of the game
The Junior League Golf program is an innovative program which allows young players to play and learn the game of golf on the golf course!  Players share the learning of the game with their peers and are introduced to the many layers of the game in a safe environment which promotes curiosity and fun.
Participants Recieve:
A fun and safe environment while on course
Support from PGA Professionals and PGA Community Coaches
On Course play that is focused on self-development rather than competition
Program Structure: 
Break 36: Juniors will play from a level appropriate tee block for 9 holes – if they score less than 36 strokes, they move back to the next tee block.
Formats – Team Match Play and Individual Matches
Starting Distances – based on the juniors level in our development systems – typically a junior in WHITE starts at 25 yards from the green, ORANGE starts at 50 or 100 yards from the hole, BLUE starts 150 or 200 yards from the green.
On Course Play – The on course play is on Sundays afternoons. Start times are based on the number of golfers in each division.  The sessions last 2.5 to 3 hours and we plan to begin between 2:30 and 4:30 PM based on course availability.  Locations are TBD.
Our curriculum is based on Golf Canada's Learn to Play Player Development and the Titleist Performance Institute junior curriculum
Player Level and Equipment:
Advanced skills not required, just an interest in driving, chipping or putting
All participants will require his/her own set of clubs.
All participants will have the opportunity to be fitted for US Kids Clubs. (*Please do not purchase equipment before consulting with us*)
2019 Information:  We are currently in the process of finalizing details for the 2019 season.  At this time, there are indoor golf options.  Please contact Coach Brian at (519) 471-2301 or through our contact us page.